Client Comms Bundle
Regular price
$160.00 USD
Regular price
Sale price
$160.00 USD
Unit price
per
Sale
Sold out
Working with clients and is full of ups and downs. And if there's one thing I've learned over the last 20+ years, it's that one thing that makes all the difference…

How and when you communicate with your clients.

That sounds basic, but there's an art to knowing what to say and when to say it, setting and keeping boundaries and ensuring your clients fully understand.

This bundle gives you tools to communicate clearly and consistently with your clients using my proven methods.

The Client Comms Bundle includes three practical workshops with everything you need to implement.

The bundle includes The Client Communications Kit, Outstanding Onboarding, and Brave Boundaries. 
Here's what you can expect with the bundle:

No fluff video workshops (with an audio version for podcast lovers) for all three products.
A workbook for all three products to walk you through what you need to put this into action. You'll be able to map out your onboarding process, work out your boundaries and more.
10+ scripts designed to take and tweak for typical and tricky client communications situations. These scripts include handling mistakes, scope creep, breaking up, weekly updates, needing more time, taking time off, deadline reminders, raising prices and late payments. 



Welcome Kit template in Canva and Google Docs for you to customize with your brand and copy for your onboarding. (Includes swipe copy that you can use as a jumping-off point.)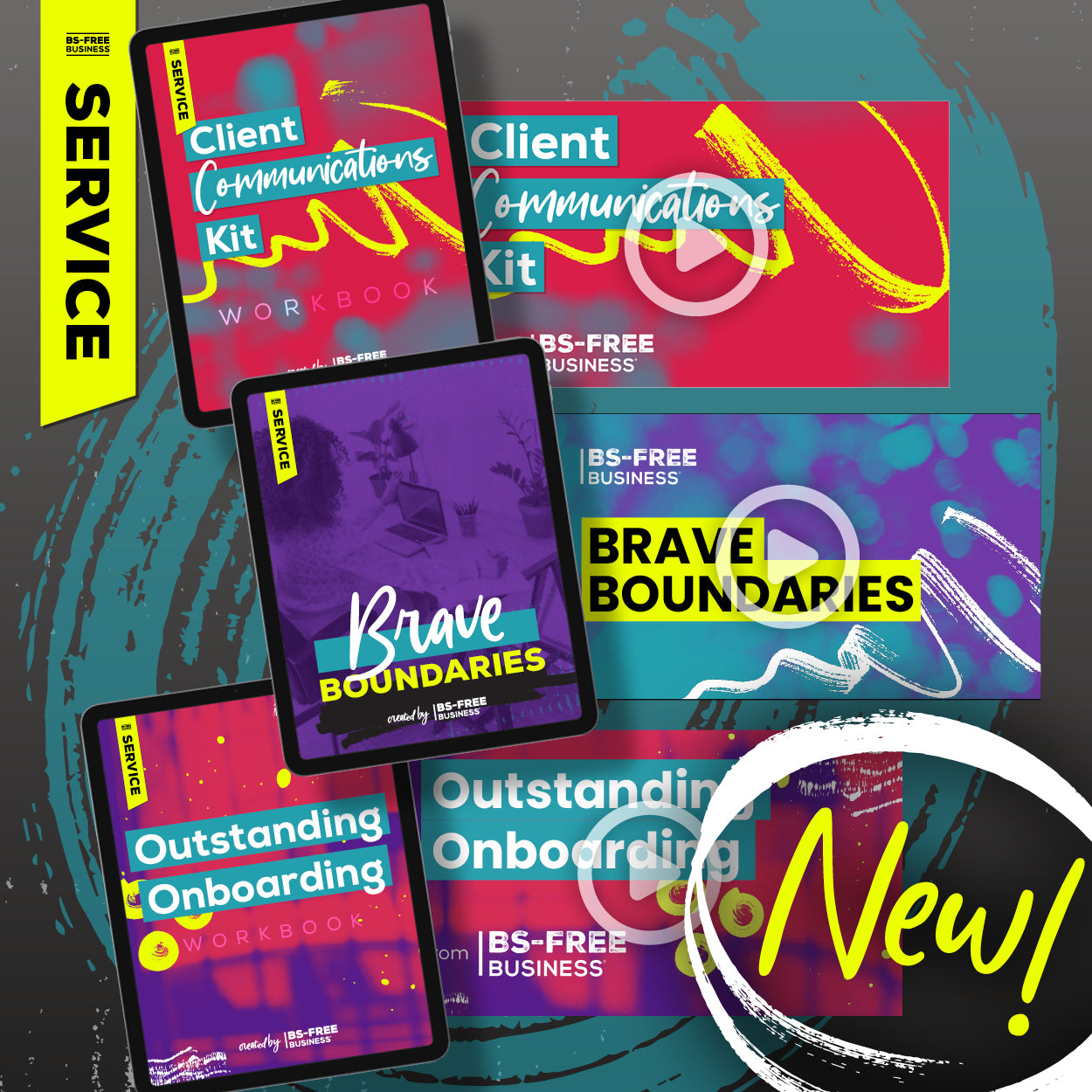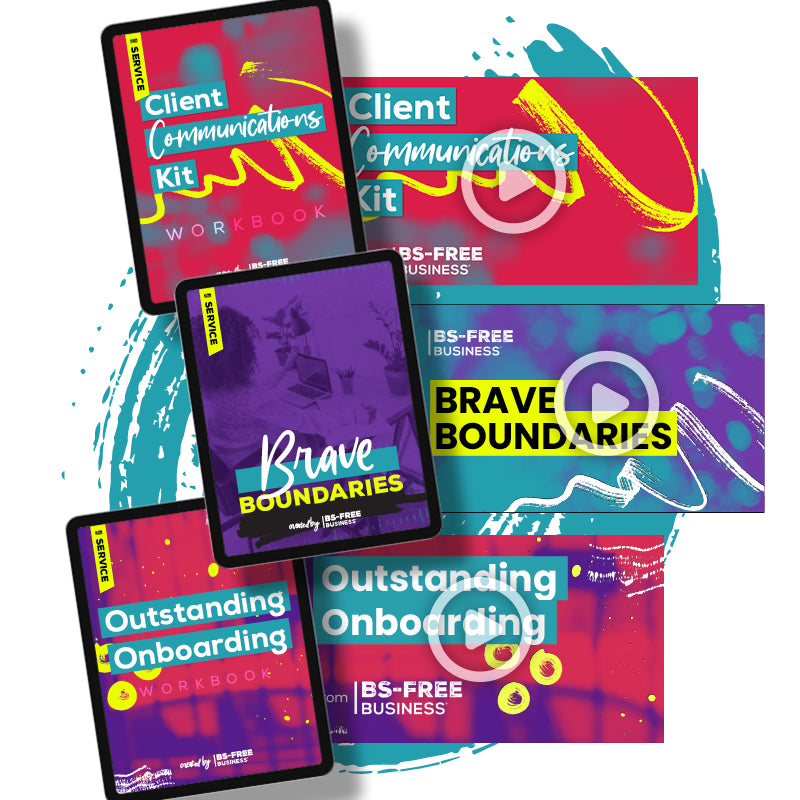 Here's What You'll Get
★ Three on-demand video workshops (captioned). Plus, transcripts and an audio version so you can consume the workshops in the format most convenient for you.
★ Three workbooks to guide you through key elements of your client comms which cover all the things I've learned over the past 20+ years.
★ Take and tweak client communications scripts and the welcome kit template so you can get started quickly with your client comms.