Terrific Testimonials
Regular price
Sale price
$35.00 USD
Unit price
per
Sale
Sold out
It's time to ask for a testimonial, but let me guess, you're avoiding it because you're not quite sure how to ask. I get it. You know you need to ask, but it can be so awkward.
That's where Terrific Testimonials comes in. After working with clients for 20+ years including on testimonial and case study programs for my corporate clients, I've secured hundreds of testimonials. I know what works and what doesn't and I'm sharing all of it with you in Terrific Testimonials.
Here's what Terrific Testimonials includes:
Video workshop diving into everything you need to know about testimonials including when to ask, how to ask, what to ask, and what to absolutely avoid.
A workbook designed to help you plan your testimonial process including 20 of my favorite testimonial questions and a script to use when asking for a testimonial.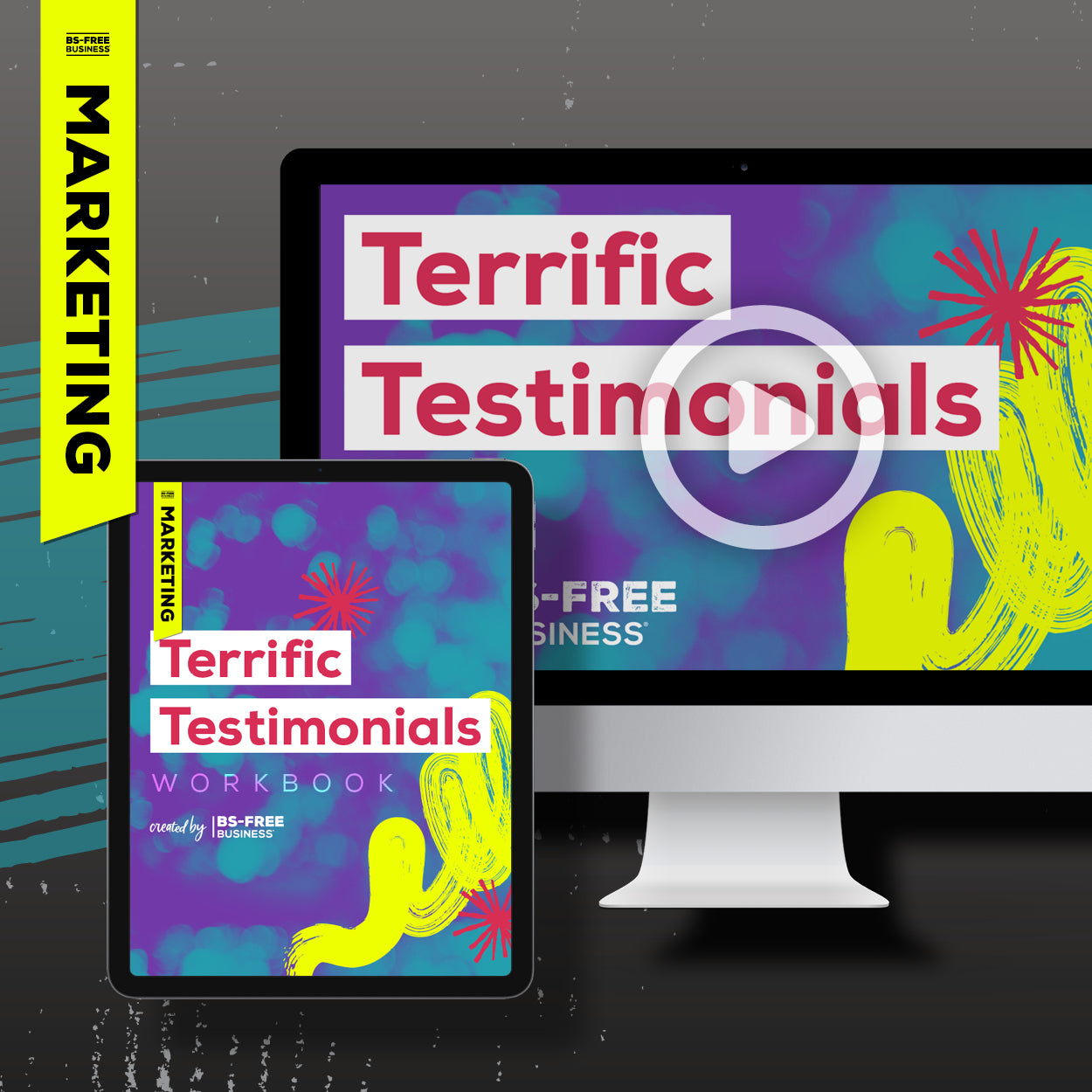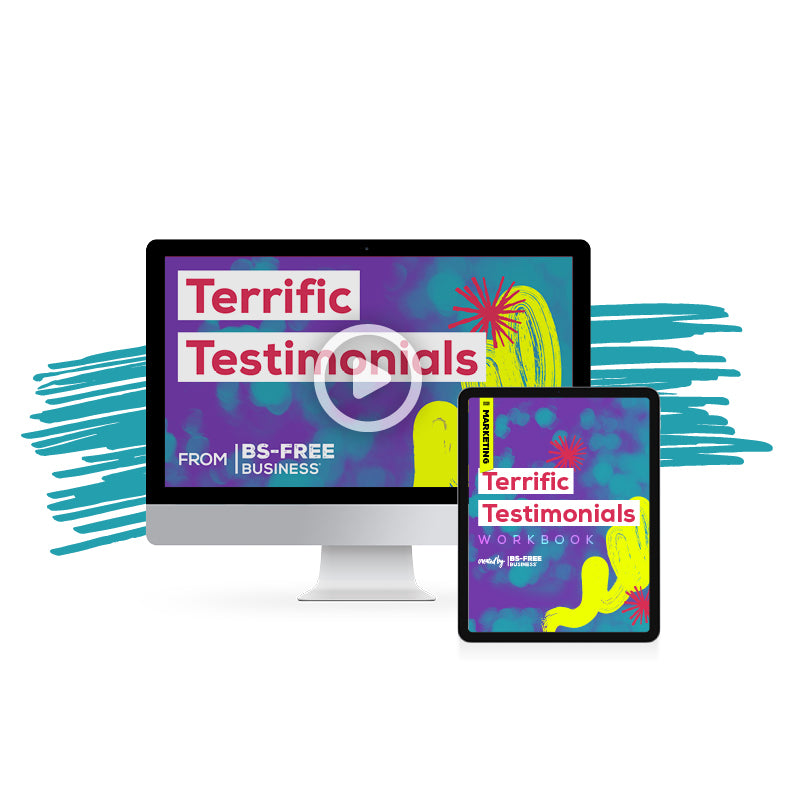 Here's What You'll Get
★ On-demand video workshop (captioned).

★ Workbook to guide you through every step of the testimonial process.
★ Transcripts and audio version so you can consume the workshop however it works for you.